Event Details
NQ IT Industry Conference
Date:

Friday 26th of June, 2015

Time:

3pm - 7pm

Cost:

$0 (free!)
The event is timed so that you can knock off early and bring your whole team along.

Location:

The event will be video-conferenced between

Townsville

and Cairns, with presenters in both cities:
Light refreshments provided.

Website:

it.jcu.io
To stay up to date:
This is an open and free event. Please share this with anyone you think would be interested!
Come and be part of something significant in the NQ IT community: Register your free place now!
Registration puts you in the running for great prizes from: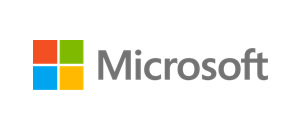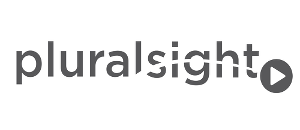 Starting at 1pm on the Saturday following the conference, IT@JCU in Townsville will be hosting a 24-hr programming sprint around the theme, Smarter Townsville.
The event is open to all and you could have a lot of fun, learn heaps and win great prizes... Learn more and join in!

Mark Jones
Principal, Your Digital Solution; Director of freshOps & Men on the Moon
Joining us from Brisbane for the conference, Mark has extensive experience in digital business development and consultancy, helping businesses make the most of digital technology. He is currently advising a wide range of companies seeking high growth through digital marketing and innovation, as well as growing his own interests in new companies and products. Some of these include: freshOps, 2nd Base, RocketBuy and FunCaptcha.
Mark holds a Masters in Business Technology (UNSW) and a Bachelors Degree in Business majoring in Marketing (QUT).
He has worked for a range of companies including FOX Sports, News Corp (Australia), Brisbane Marketing and Nielsen Netratings. He is also active in the industry via AIMIA, chairing the education pillar for QLD.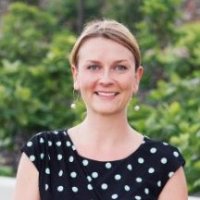 Jane Polak Scowcroft
Manager, Web and Social Media, JCU
Jane's experience covers the breadth of large multi-national companies, start-ups and tertiary education, where she has sought to balance creativity and innovation to achieve results-based outcomes. She trained as a Computer Engineer and was nationally recognised as one of Canada's future leaders before coming to JCU last year. Jane is passionate about implementing an agile environment in a corporate structure.

David Beitey
Online Technologies Manager, eResearch Centre, JCU
Who's passionate about sustainability, technology, and Open Source? David's currently incubating his own startup ideas, whilst working on a range of projects from home efficiency monitoring, web applications & security, and server provisioning. In his spare time, David works for the JCU eResearch Centre, managing a wide selection of services for researchers, including the JCU Research Portfolio and eSpaces.

Aden Tranter
Director at Comit Pty Ltd
Aden is passionate about startups, business and the impact Open Source can have within the business world. Aden is a director of Comit, which is currently launching its new platform. He works a lot with Ember.js and Node.js as well as providing consultancy work to local businesses.
Aden will be discussing his most recent startup, comitplatforms.com and how his team have pivoted from their fitness-oriented platform to one aimed at all types of businesses.

Nicky Jurd
Owner/Manager, Precedence
Nicky is a friendly and approachable geek from Cairns, where she owns and manages Far North Queensland's largest Web development and hosting firm, Precedence. Nicky has worked in the website development industry since 1996, helping hundreds of businesses to profit from their websites through ethical marketing practices and well‐planned website architecture. She has been fortunate enough to hold workshops in conjunction with Facebook, the Queensland State Government, the Cairns Business Women's Club, Gulf Savannah Development and Mareeba Chamber of Commerce.

Tom Dance
Head of Platform Development, SafetyCulture
Head of Platform Development Tom has over 11 years' experience with the Web, having worked for local and state governments and the private sector around North Queensland. After many years of building and improving Web applications with the Microsoft stack, Tom moved in to management, overseeing the direction and implementation of various systems and projects within local government. More recently, he has had the opportunity to work at SafetyCulture, building the next generation of safety management systems and experiencing the roller coaster that is a startup. Tom finds the challenges of managing computing and people together to be exciting and rewarding.

Tristan Davey
Software Engineer, SafetyCulture
Tristan is an ardent believer in the power of spreading knowledge and experience amongst the development community. After working in Web development for several years, Tristan joined SafetyCulture in 2012 as one of the company's first engineers. Working from a garage, he built their first generation cloud platform and now forms part of SafetyCulture's global platform engineering team. Tristan has worked on several open source projects, has been a core contributor to local development organisations and conferences and most notably has his face on a line of clothing and homewares.

Julie Land
Manager IT Services & Support, JCU
Julie has worked at JCU in central IT for 25 years, and prior to that was a programmer and process developer with the federal government. She has a business background majoring in computing.

Dylan Furnell
Sustainability Officer, Carbon Cycle Team, Townsville City Council
Dylan is a born and bred Townsvillian. His interest in conservation of animal species morphed into sustainability during his involvement in his high school's solar programme. As a grade 10 student, Dylan wrote and presented the Youth Declaration to the International Oceans Institute (IOI) conference. Throughout his final year in high school Dylan wrote the QLD Student Blueprint for Environmental Sustainability to then Premier Peter Beattie and Mikhail Gorbachev at the Earth Dialogues conference. Dylan gained employment with Integrated Sustainability Services at Townsville City Council. During this time he travelled to Malta to address the IOI on sustainable fisheries management in the Pacific and to lead the youth parliament portion of the conference. Dylan's work involves looking at the connections between people and their environment and how technology can play a part in this space.
Unfortunately, some of our previously-advertised presenters including Lawrence Crumpton and Richard Sazima will be unable to make it this year.
This actually allows us to host panel discussions in each session.